After a fantastic launch show at the Jade Monkey on Friday, 29 May 2015, the "Songs & Stories" EP/LP is now available for purchase. You can try before you buy too — you can listen to the whole of both the EP and LP versions on the Bandcamp site or using their app.
Digital and physical copies of the EP and LP versions are available from the Fergus Maximus Bandcamp store and you can also get hold of digital versions on iTunes, Spotify, Deezer, Rdio, Google Play, Amazon and Tidal (and some absurd number of other places around the web).
"Songs & Stories" comes in two versions. The standard EP has six songs (11 tracks altogether including all the chatterboxing).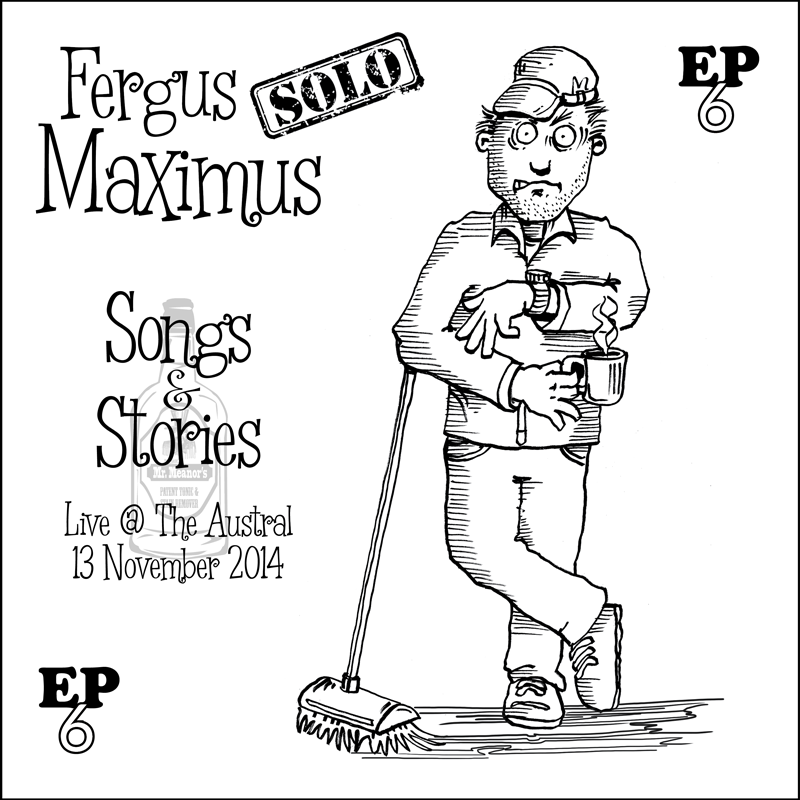 The special edition LP has 12 songs (24 tracks including all the chatterboxery). That's TWICEÂ as many songs and at least 33% more mistakes!