Adelaide's music fraternity was rocked in late May 2014 by the tragic, unexpected death of Mike Stewart. Mike was a saxophonist, big-band leader and jazz lecturer. Most importantly, though, he was a really excellent human being and he is sorely missed.
Joy commingled with sorrow as the Adelaide jazz community gathered at The Wheaty to say farewell to Mike. It was emotional and beautiful and heartbreaking and there was a tremendous sense of solidarity, of community. Mike was taken from us far too soon but his legacy lives on.
Some highlights from Mikey's wake:
Adam Page soloing on Radiohead's High & Dry.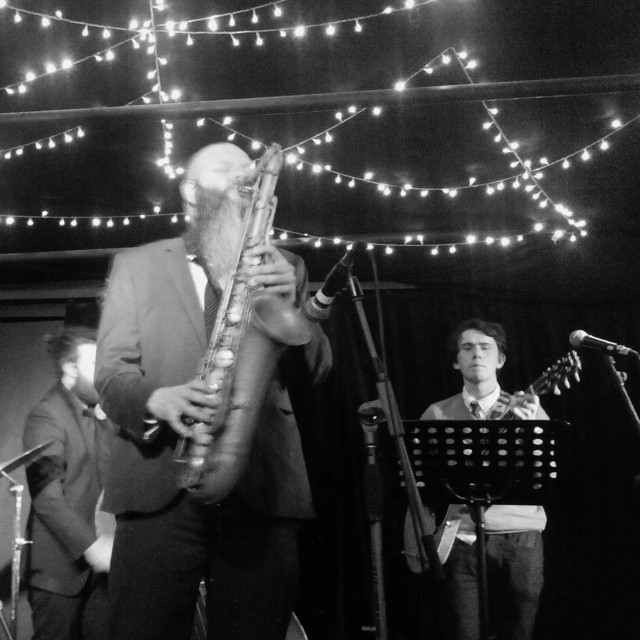 Yes, it's blurry, but check out the delight on the faces of the guys watching 17-year-old wunderkind David Goodwin cook up a storm.

Dave Palmer hands the solo over to Alex Taylor.