2014 was full of wonderful opportunities.
Saturday, 9 March 2014. WOMADelaide. It was very dark, the flash on Ferg's phone camera is terrible and the poor guy was exhausted after performing for an hour and a half but Speech from Arrested Development was gracious, humble and thoroughly lovely and Ferg's big goofy smile says it all! So ridiculously excited to meet one of his heroes and so delighted that he turned out to be such a great bloke.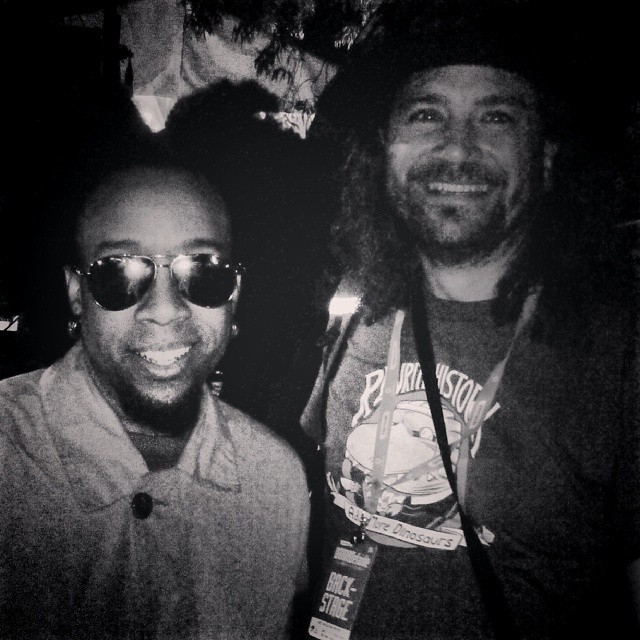 Later that same week. Ferg's Christmas present to @ashlyferg was VIP tickets to the launch of Kate Miller-Heidke's fantastic new, crowdfunded album, "O Vertigo". The show was in the Garden of Unearthly Delights as part of the Adelaide Fringe. Of course, Ferg had to go along too. Because, fanboy, you know?

In May, Ferg flew to Melbourne for Clare Bowditch's Big Hearted Business conference. It was a challenging and rewarding experience. One of the highlights was Missy Higgins' keynote speech — it was incredibly encouraging to hear her articulate and affirm the value of what we do as songwriters (and Ferg's daughters were appropriately jealous that he got to meet Missy). The lovely random stranger who agreed to take a photo of Ferg with the equally lovely Missy Higgins captured the candid shot below while they chatted in the moment before posing for a more typical fan photo. There is a sweet irony in the RAGE apparently emanating from Ferg's forehead since the mood was entirely cordial.

In July 2014, as mentioned elsewhere, Ferg had the opportunity to sing with the lovely Clare Bowditch at The Gov in Adelaide. Clare is a genuinely lovely human being and she was so warm and welcoming of Ferg's hastily-thrown-together gospel quartet (featuring Ferg's daughter Rachel Ferguson, his kinda-sorta daughter Lily Wicks and the inimitable Luke Thompson). The snapshot below was taken backstage after the show (thanks Lily). If you haven't seen the video, you can find it on YouTube by searching for "One Little River Fergus Maximus Clare Bowditch". Or, you know, click here. That works too.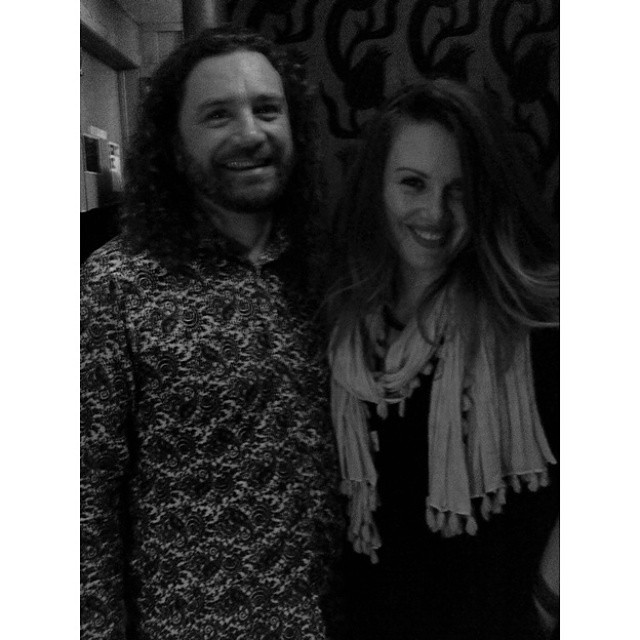 Megan Washington's "There There" is Ferg's favourite album of 2014. This shot was taken by @ashlyferg after Washo's album-launch gig at Adelaide Uni Bar in August (Ferg hadn't been there in 15 years but ended up returning a few weeks later to bid a bittersweet farewell to Bluejuice). Meg was feeling pretty ordinary that night but soldiered on and even hung around afterwards because she is a super trouper. The highlight was a solo version of Cement (with full audience participation, of course). She almost didn't do it because she said it was a "terrible idea". Best. Terrible. Idea. Ever.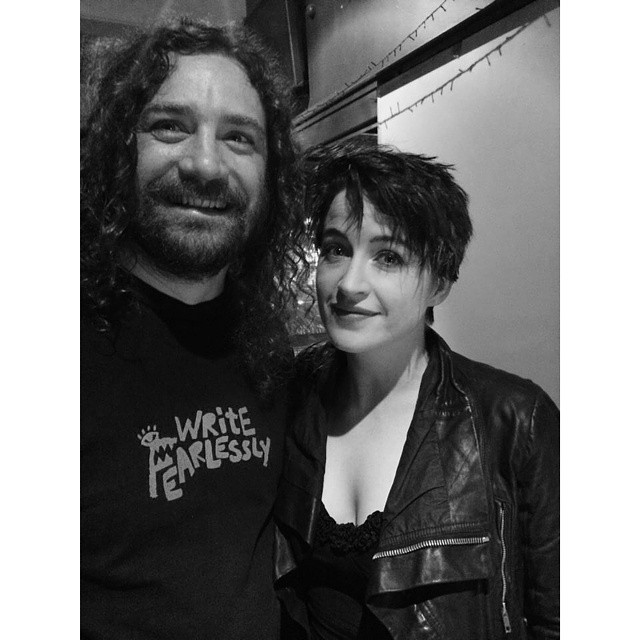 On 25 October 2014, Ferg took part in Welcome To Australia's "Walk Together" event, playing congas in Rundle Park, Adelaide to help welcome the thousands of people marching to say we want to change the conversation surrounding refugees and asylum seekers. He had the chance to meet the charming Wally De Backer (aka Gotye) who had flown over to lend his voice to the cause. Technically, I guess you could say Ferg shared the stage with Gotye but they were on that stage at different times. The shot below illustrates beautifully why Ferg doesn't usually post selfies.